DARNA – THE QUEER REAL ESTATE AGENCY
Real estate
agents you trust
Berlin Office
  +49 30 286 644 17

  Motzstraße 9, 10777 Berlin
Potsdam Office
  +49 331 600 788 07

  Brandenburger Str. 11,
     14467 Potsdam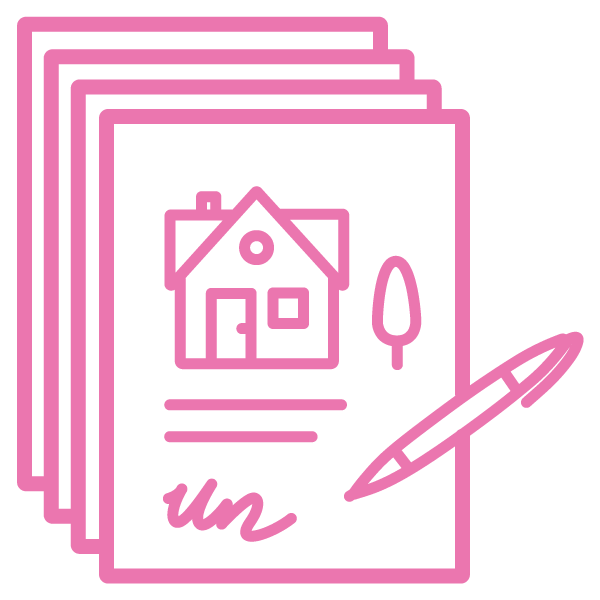 BUY
It is always the right time to buy a property. We are here to help you find the property in the area of your choice at the right price. Buying a property is about trust and expertise.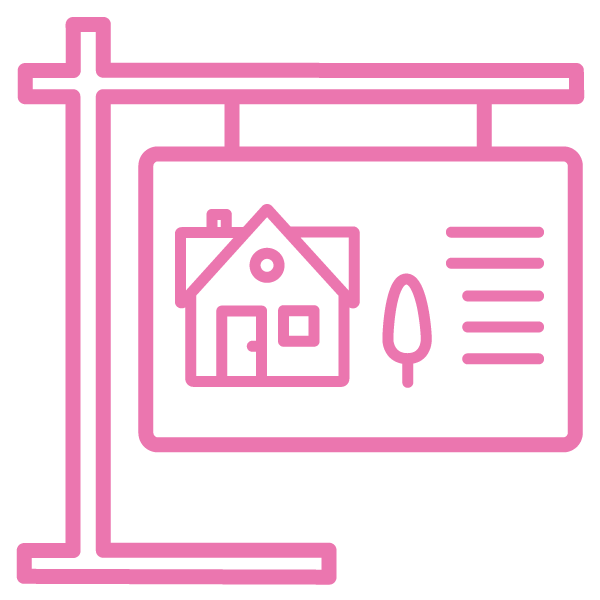 SELL
There are many reasons to sell a property. Get comprehensive, thorough, and competent advice on selling your property. We offer the perfect combination of trust, expertise, and negotiation skills.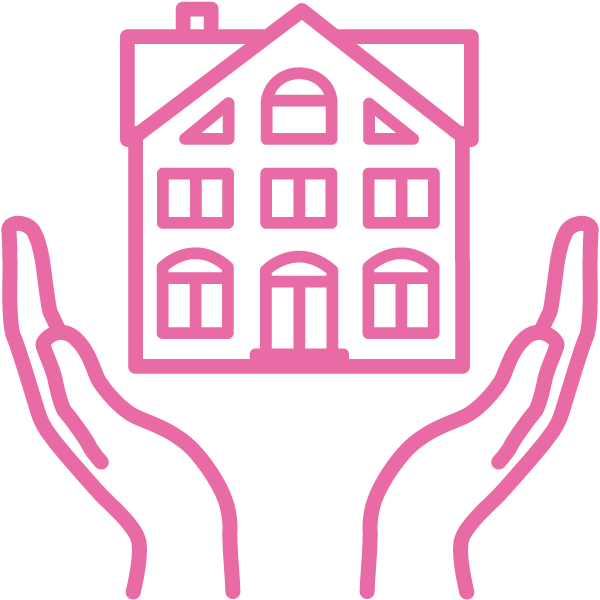 Management
Whether it is a single or multi-family house, a private property, a commercial unit, a rented apartment, or a pure capital investment: the management of your property is in the best hands with our experts at DARNA IMMOBILIEN.
DARNA
THE QUEER REAL ESTATE AGENCY
"DARNA" comes from Old Arabic and means "Our Home". That is exactly why DARNA is not just about finding a beautiful property, but a safe home in which you feel most comfortable and are accepted the way you are.
No matter, what your sexual orientation is or where you come from – every community longs for a good, safe home, free from any discrimination.
Aren't we still confronted with common prejudices when looking for or when selling a property?
The most important thing for DARNA is to provide safe homes, putting you at ease with your surroundings.
We are a proudly queer-owned and -run Real Estate Agency. DARNA has a zero-tolerance attitude towards all forms of discrimination. We work across all communities, free of prejudices and preferences. Our success confirms that we are right!
In recent years DARNA has built a large network of partners in the dynamically growing real estate markets of Berlin and Brandenburg. Property owners and managers like to do business with our clients, who are appreciated for their open-mindedness. Our clients take good care of their homes and properties, making everyone around happy!
We dedicate our time with passion and trust to help you find, sell or evaluate the perfect property. We cooperate closely with different partners to supply tailor-made services to you. This allows us to serve you at our best and be your favorite realtors.
We speak German, English, Arabic, Russian, Portuguese, Spanish, and Czech.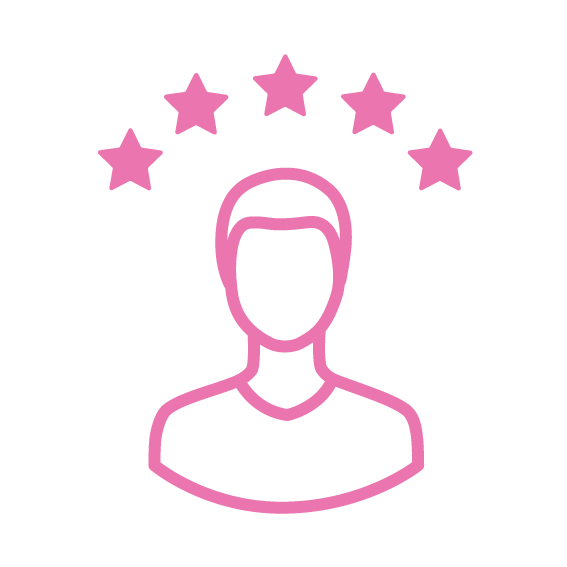 "If you are Queer or Queer friendly, German speaker or not, trying to find a flat for so long, and you are considering to invest a little money to find a home to rent in Berlin, Darna is the perfect solution for you."
"My experience: Long story short, I had to be out of my previous flat on 1st May 2020, which was in the middle of the Covid pandemic. As we all know finding a flat in Berlin is difficult, but during this time it was even harder. So in the middle of April, after so many visits and rejections, I considered finding a real estate agent. This is how I discover Darna online, which was such a nice surprise for me as a queer person. I contacted them by email in English, since I don't speak German very well. Sharif called me not too long after, we discussed my situation and his good energy just made me feel I was talking to a friend. I felt safe and in good hands. They offered me few flats to visit until the third one, which happened to be exactly what I was looking for, in the terms of location, size and price. They helped me with all my documents to make sure it was the best presentation for the agency. They also explained to me everything written in the contract, which was a big help for me, as a non German speaker. They did everything for me to have the flat and in few days the flat was mine. I moved in my new apartment on 4th May 2020. So in about 2 weeks, they managed to find me a flat at a price conformed to the new law about the rents in Berlin. Of course, I guess, it depends on what you are looking for, your budget and if there is any offer at the moment.
Sharif will not only help you to find a flat, he was there every time I needed and still today after few months, he is always helping me with any of my concerns and if there is any problem, I know, that I can contact him and he will be there.
I am super thankful for what Sharif and the whole Darna team did for me in such short time. I could not thanks them enough. And so because of all of the above, I queerly recommend Darna."
Al Palm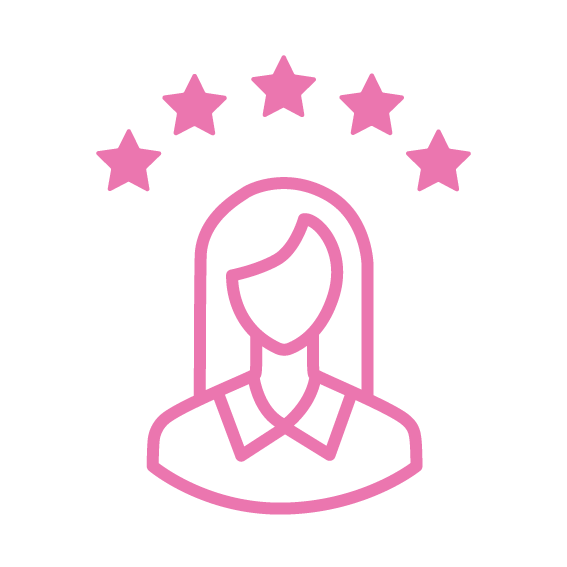 "Can definitely recommend their services!"
I had a great experience using DARNA to find a new place in Berlin. Especially during such a difficult time for the housing market (COVID etc.), they were able to send me multiple offers which led me to finding my new home in around two months.
The communication was always very friendly and positive with a quick response time, which made me feel supported throughout the process. Can definitely recommend their services!
Charlotte Collins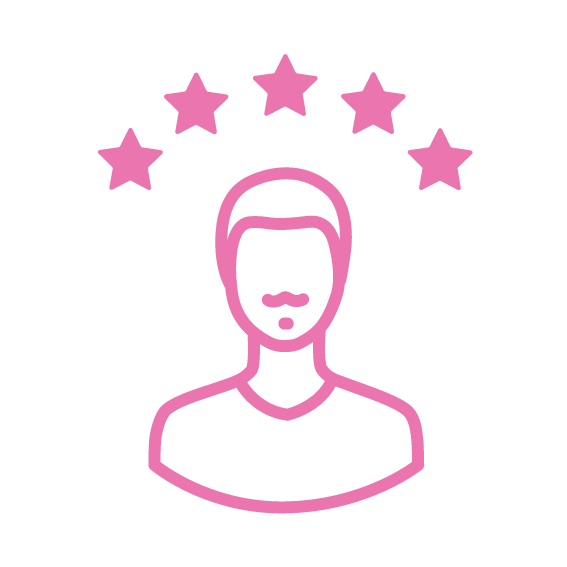 "They indeed can provide a good guidance and support if you want to buy a real estate in Berlin"
"Among many real estate agents I met in Berlin, the guys from DARNA Immobilien are the most friendly and helpful. It is run by two bright young professionals, which value customers and really understands their needs. They are result oriented.
They speak German, English, Russian and Arab languages. It was much easier for me to communicate in Russian (my first language) and have a very informative conversation about a process of real estate purchase and associated challenges you have to keep in mind along the purchase journey.  
They indeed can provide a good guidance and support if you want to buy a real estate in Berlin. Highly recommended!"
Timur Mansuraliev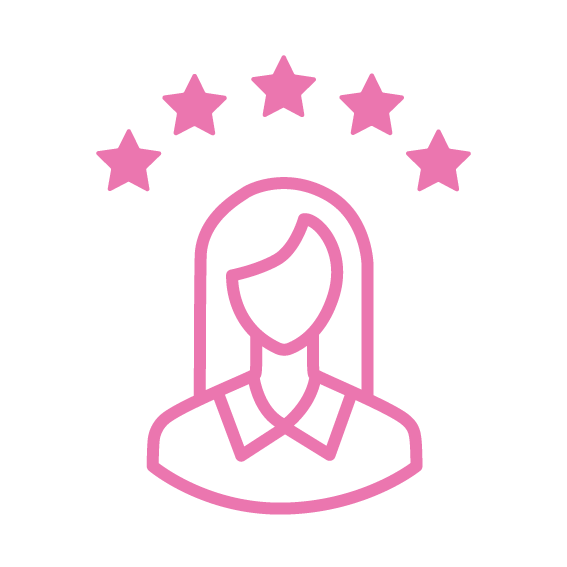 "It exceeded all expectations we had from a real estate agency"
"We have just moved into a flat that the amazing Darna found for us and I can't be happy and grateful enough for all of the support we received. It exceeded all expectations we had from a real estate agency (and I as an expat have moved 5 countries and some 25 or more times, so speaking from quite some experience here).
From the first email exchange throughout the search process, contract signing and even moving in, Sharif and Alex have been like newfound family who do their best to make everything as easy and smooth as possible, going above and beyond, being 3 steps ahead at anticipating and solving the needs we have and just being such a wonderful support system. We are so lucky to have worked with them and would whole-heartedly recommend them to everyone and anyone."
Polina Georgescu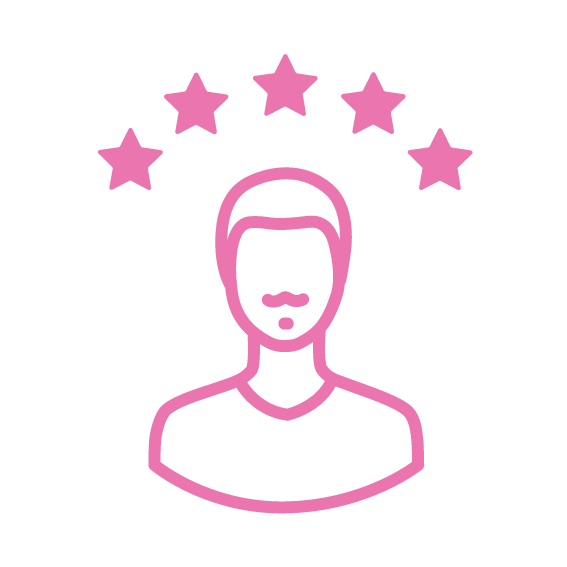 "The best real estate agency in Berlin!"
"Super professional and friendly environment. From day one I was treated as family and all my needs were given special care and attention.
As an expat, i still struggle with German burocracy, but every detail of the process of renting an appartment was explained and I could count with their support every step of the way.
As a result, I'm now living in the best place since I moved to Berlin. I'm very thankful and definitely recommend it!"
Manuel Batalha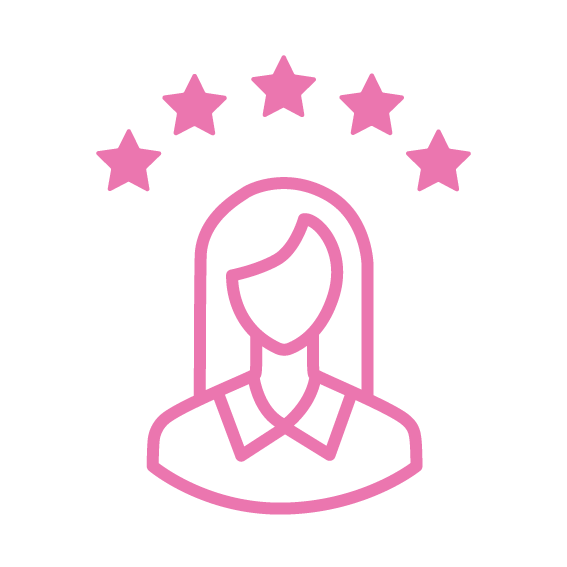 "Never have I ever expected to finally have a beautiful apartment in Berlin, in the area and neighbourhood that I like a lot."
"After two years of looking for apartments for me and my husband, I lost hope, until I got introduced to Darna!
I was astonished throughout the whole working relationship we had with Darna and it's amazing team, as our experience was not only beautiful, but exciting and full of hope.
We had a couple of private flat viewing until we found the right one for us. Never have I ever expected to finally have a beautiful apartment in Berlin, in the area and neighbourhood that I like a lot.
We highly recommend Darna to anyone who is looking for an apartment in Berlin! You'll end up obtaining a beautiful apartment and a family that is willing to do anything for you! ❤️🙃"
Yara Aldebeyat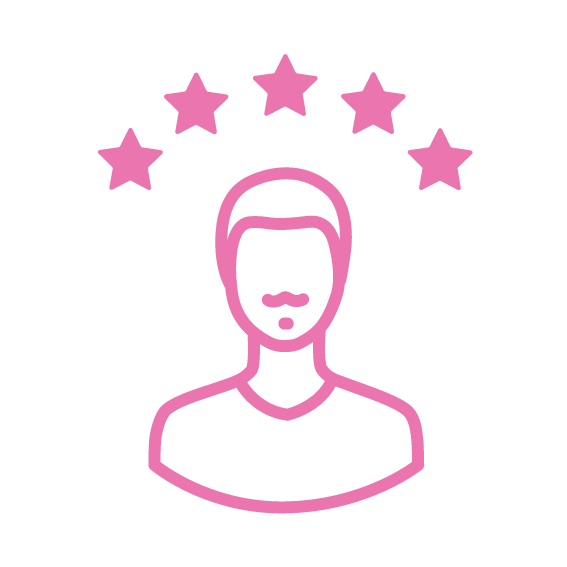 "DARNA and their wonderful team"
"Finding an apartment in this city is very difficult, but what makes it even worse is the coldness and unfriendliness you have to face in the process.
This is what makes DARNA pretty much different in my experience. Since the very first beginning, the team at DARNA was friendly, efficient, and super professional. They put attention in all details and have been an amazing support even after signing the contract! I cannot be more grateful for such a wonderful experience. I can only say I am extremely lucky to have found DARNA and their wonderful team! Keep rocking it!
Special thanks to Alex and Sharif for all the immense support!"
Rodrigo Méndez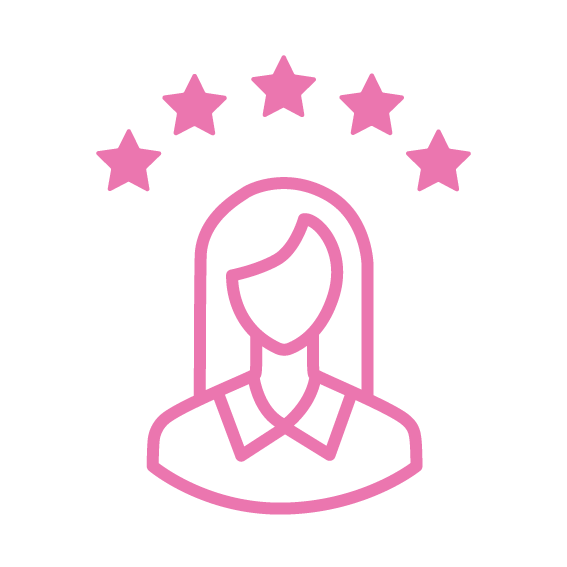 "I absolutely strongly recommend their services and they will be always my first people to contact for a new apartment "
"A short story 😂
It was 2 months before I had to leave my old apartment, looking for a new one for more than 5 months unsuccessful. My sister found their Card in a coffee shop and we started everything with a simple email. They responded directly and this is how it started 😍 They were and still are the best people in Real Estate i have ever contacted. They found me even a better place than I thought and every communication with DARNA was so easy and overwhelming. Now it's been a week in my new apartment and I am really happy that we found their Card in that coffee shop. I absolutely strongly recommend their services and they will be always my first people to contact for a new apartment ( for at least 10 years I'm not going to move 😂 that's how wonderful is the place they found for me 😍 )
Ps : Sharif, is a great person and will carefully look at every strange request you might have ( the same he did with me lol)"
Ira Pira
Start Your Search Today
Do you want to buy, sell or rent a property? Do you lack the time and / or energy to take care of searches, applications, documents and viewing appointments, etc.?
Then let us do the work and we'll take care of everything for you!